Seattle Waterfront Proposals Presented September 15th
(note: we're on MVVA's team for the waterfront)
With all the disagreement about how to replace (or not) the viaduct's car capacity, there's been very little discussion of what the waterfront will actually look like. The entire purpose of burying the freeway, after all, is to create a wonderful urban space.Luckily, that's about to change, as Seattle has chosen four architects (out of 30 applicants) to present their visions to the public
high-rise staples
(Swiss Miss)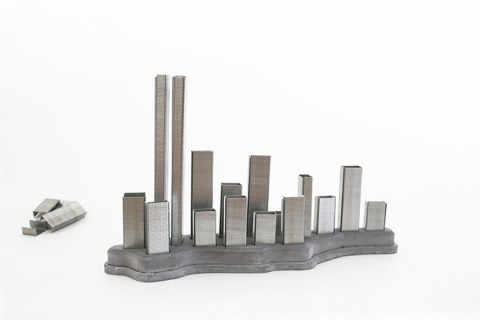 Straightforward Street Art Makes the Case for Cycling
(GOOD)
You just have to click the link to see the art. Safe to say I would buy a t-shirt with this on it.
Victoria to focus on new urban villages
(Times Colonist
Victoria residents made it clear they want more village centres like the one on Cook Street in Fairfield.
Killing me slowly: the health and emotional toll of long commutes
(Sightline)
If all commutes can kill, at least I'll go down with the wind in my hair, a smile on my face, and feeling fit and energized (and smug, apparently).
Bike lane good for business?
(Straight)
Hornby bike lane will get more people "spending more money" downtown, VACC says
Job creation through smart land use + transportation
(Switchboard NRDC)
The nation's workforce has an important stake in smart, environmentally sound development and transportation. At a time when unemployment has reached disturbing levels, public policy should take advantage of the job-creation benefits of a robust agenda for smart, sustainable communities.
Time to prime downtown Tacoma
(The Olympian)
While the economy has private development in the deep freeze, Tacoma should make good on what it has promised for downtown and get ready for the thaw.
The Waterhouse at South Bund by NHDRO
(dezeen)
Chinese architects NHDRO have transformed a disused Japanese army headquarters in Shanghai into a hotel, maintaining the building's stripped concrete and brick walls while adding a new Corten steel extension on the roof.
Cloudscapes by Tetsuo Kondo Architects and Transsolar
(dezeen)
Venice Architecture Biennale 2010: Japanese studio Tetsuo Kondo Architects and environmental engineering firm Transsolar have suspended a cloud inside the Arsenale exhibition space at the Venice Architecture Biennale.
sneak peek: ulrica wihlborg
(design sponge)
ulrica wihlborg and her husband craig forrest live with their two sons, axel, 3, and gustav, 1, in los angeles but for five weeks every summer, they escape to ulrica's homecountry of sweden to this beautiful property in the southern town of esseboda.